New Feature Released: Dynamic Time zone for statistics and hourly data split
[email protected]
You asked and we have delivered, the dynamic time zone statistics and the ability to split data per hour are now live and available for all the TrafficManager tracking platform clients. Check out the video below.
We know how important is to optimize the traffic sources for you, as an affiliate program/network owner and even more important for your affiliates, which need more and more data to understand and optimize at best the traffic they are sending to your offers.
Since the beginning, when we planned the TrafficManager tracking platform technology, we wanted to avoid building features that little or no customers will use and fill the dashboard with functionalities and features too complicated to understand. We believe that simple is better and this approach allowed us to offer a great quality service at a price lower than most of our competitors without compromising the service quality.
Lately, Traffic Manager is getting more and more traction, we faced an amazing 2022 with many new customers from industries like e-Commerce, Lead Generation, Gaming, Casino and Betting, Finance, and more, which moved their entire operations from well-known tracking solutions used in those industries to TrafficManager, a thing that can only make the entire team proud and happy that we are on the right path in offering a great quality service.
Now, big customers come with big responsibilities and complex feature requests that, in order to run properly, need much more server and computing resources than before, this means that our costs to run the platforms will grow, which is translated into increasing all our platforms' subscription pricing.
There is a problem though. Many of our existing clients don't really need all these new and complex features, so it will not be fair to raise their prices as well, for functionalities they don't need or will ever use.
To prevent this to happen we have decided that from now on when we will develop new features that can affect our pricing structure, we will place them as optional for everyone, and whoever needs them, will be able to activate them with a monthly fixed cost or based on usage directly from their TrafficManager client account section HERE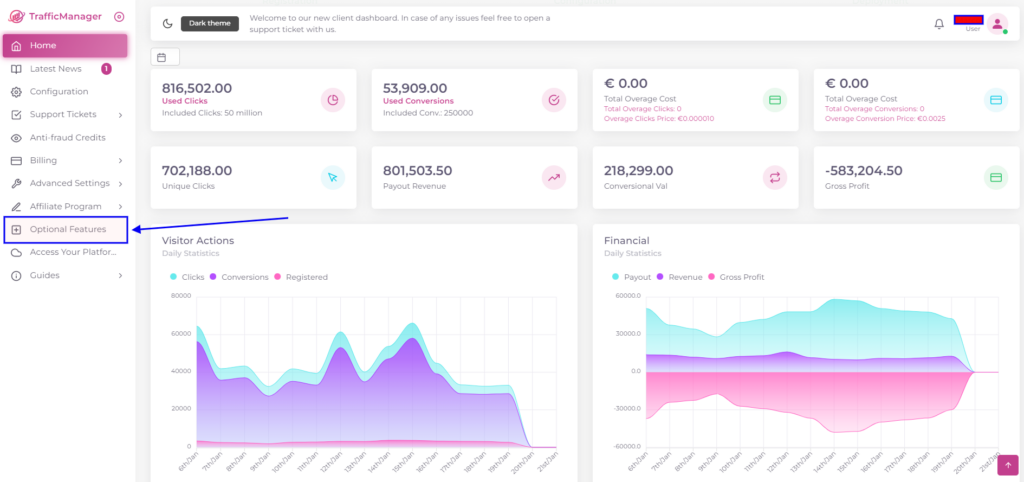 We have already released in the past period some optional features like this (see the Anti-Fraud Tool, the Traffic Referrer Tracking Tool and the VAST Pre-Roll AD feature from our TrafficManager pricing page ) and we will continue to release more in the future.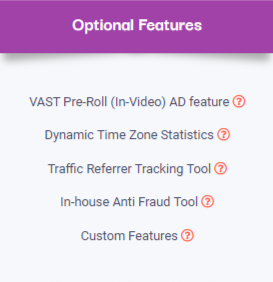 Thank you for your trust and support and remember to keep an eye on our blog and social media pages for the next updates.
All the best,
The TrafficManager Team.