New Feature available: Web Push Notifications
[email protected]
We are happy to announce the release of our latest feature: Browser Push Notifications for Web and Mobile devices. The new trend in affiliate marketing industry that allows your affiliates to integrate this powerful tool in their website with just a few clicks and considerably
increase their revenue, with the same traffic. This is how a web push looks like and is totally customizable: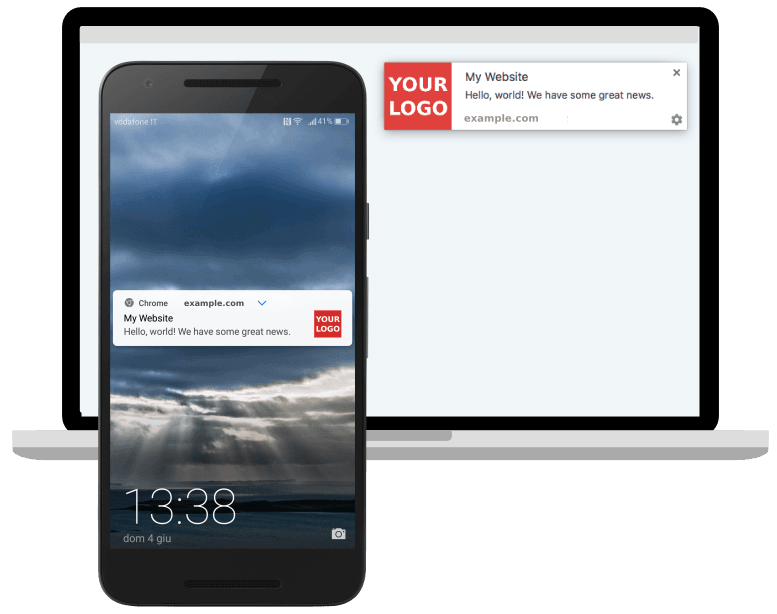 How does this work?
Your Affiliates have a section in your platform where they can customize and add this tool on their websites choosing their traffic category and sub-category (if needed). As soon as they paste the code on their site, they will start acquiring subscribers for push notifications from their websites.
Once you have the first web push subscribers in your platform you will be able to segment the traffic based on categories and sub-categories and automatize the push notifications campaigns you want to send for each category and sub-category.
Once you setup all your "push" campaigns and they are running on autopilot, all you need to do is to optimize the campaigns based on Creatives A/B testing, Click-rate, Conversion-Rate, etc.
The platform will continue the job, assigning to each publisher all the conversions their web push subscribers did, every time and assign them a Revenue-Share you decide.
Don't miss the opportunity to make REAL CASH using this amazing tool that is so popular in this period in the Affiliate Marketing Industry and can be used to monetize ALL the traffic verticals!
Due to the high server usage this feature needs to perform, we make it available only for the packages starting from the Agency plan.