Custom offer payout per user
[email protected]
Dear traffic managers,
We've added in TrafficManager a long requested feature, the possibility to add custom payout per user to the Marketplace offers!
Simply click the "Custom payouts" button in the offer page, and you'll be able to set a custom payout for any affiliate: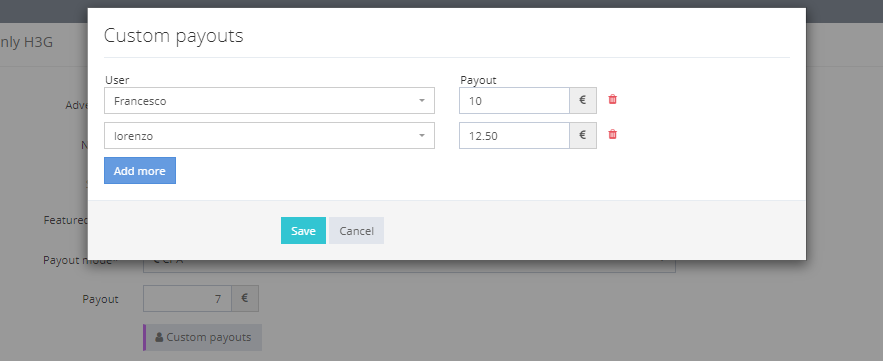 This feature is available for all the offers, except for those with Custom events and Custom payout mode.
---
We've recently increased our core development team, and we're focused on adding many huge features to TrafficManager in the next weeks and months. Stay tuned!