How to start and run an affiliate marketing program
[email protected]
Do you have an eCommerce store or you are a direct advertiser of products and services, and you are looking to expand your business and increase your revenue?
One option to consider is starting an affiliate marketing program.
Having an Affiliate Program in place will allow you to partner with other businesses (like affiliate networks) or individuals (affiliates), influencers and content creators to promote your products or services. Basically, you can generate new leads and sales while providing value to your affiliates.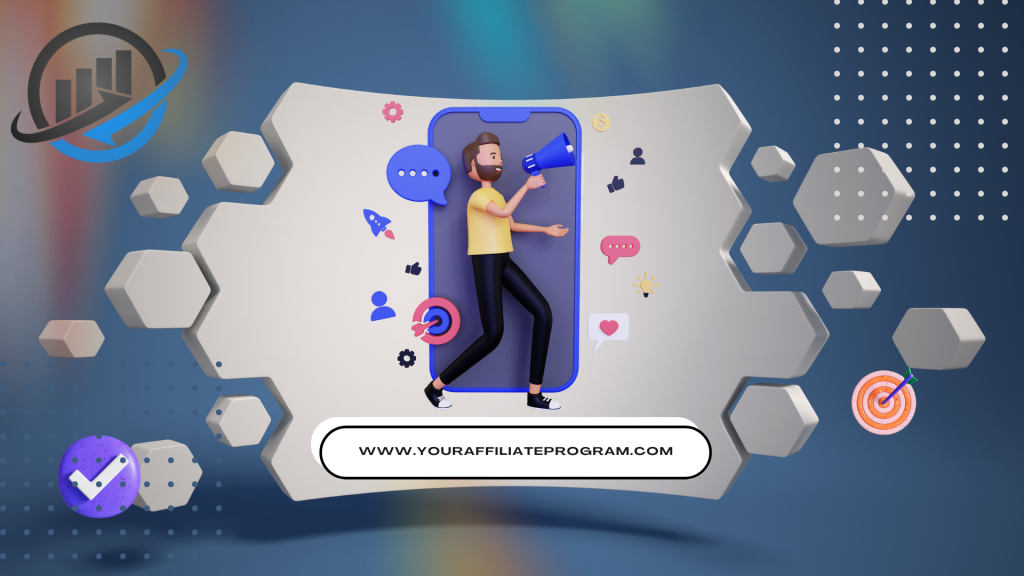 Running an affiliate program can seem complex at first, but with the right strategies and tools, it can be a successful and profitable venture for your business. Here are some steps to follow to launch and manage an effective affiliate program:
Determine your goals and objectives.
Before you start recruiting affiliates, it's important to clearly define your goals and objectives for your affiliate program. This will help you determine the type of affiliates you want to partner with, the commissions and incentives you want to offer, and the metrics you want to track to measure the success of your program.
To put it simply, if you run an affiliate network with the objective to gather leads for your products or services, is not the same thing as running one with the goal to make more conversions or sales. The tracking, reporting and KPI's to set before the actual payout are slightly different.
Ex: If you will track just sales and pay a fixed payout per each generated sale or a revenue share is simple, but the affiliates willing to work with you will not be numerous, if you will track and pay for the leads, you will find way more interested affiliates but you will need to track more KPI's, check for fraud, filter the affiliates traffic sources, etc.
Research and compare affiliate tracking software / platforms options.
Once you have your goals and objectives clear, you will need a platform (or software) to track the sales and manage your affiliates commissions. Some companies prefer to build their in-house tracking solution (which comes with a great cost and effort) but most of the affiliate programs run on SaaS solutions (Software as a Service), just like TrafficManager.
There are many affiliate tracking solutions available for managing affiliate programs besides ours, each with different features and pricing models. We encourage you to research and compare the options available on the market, to find the one that best fits your business needs and budget.
We are proud to say that TrafficManager, is part of the business core of many affiliate networks or affiliate programs from many industries, including eCommerce, Finance, Health, Membership sites, iGaming, Online Casinos, Betting, and more. But we don't want to self-praise, this is not the point of this article. We leave our customers to speak about the quality of our service but, since you are here, take a look also at our features page, maybe is a fit. CLICK HERE
Next step, set up your affiliate program landing page.
Your affiliate program website or landing page should have a great design on both, mobile and desktop and should include detailed information about your program, such as the types of products or services you promote, the commission rates you offer, and any other details that will help the affiliates understand what they can expect from your program. Use clear and concise language, include as many details about your company as possible, your social media pages, a contact page, your Privacy Policy, Terms and Conditions, and last but not least, include a sign-up link where affiliates can apply to join your program.
Recruit affiliates using a variety of channels.
To find affiliates for your program, you can use social media groups or ads, forums, blogs, and other online communities to spread the word about your program and invite potential affiliates to join your network. You can also use email marketing to reach out to potential affiliates and offer them the opportunity to join your program or join already established affiliate networks as a direct Advertiser, and use their affiliates to promote your products or services in exchange of a commission. Working with any affiliate network is easy if you have a good tracking solution which supports server-to-server postback integrations, which became a standard in the industry.
Set up your affiliate dashboard and provide instructions and promotion tools.
Once affiliates have signed up for your program, they'll need access to a dashboard where they can track their commissions and sales data. Your affiliate tracking solution should provide this feature, so make sure to set it up and provide clear instructions on how affiliates can use it to access their affiliate links and track their performance. Consider creating some educational content around it, like a sort of "academy" for your affiliates.
Monitor and manage your program regularly.
As your program grows, you'll need to regularly monitor and manage your affiliates and their performance. This includes tracking their commissions and sales, providing support and guidance, and making any necessary changes to the program to improve its effectiveness.
By analyzing this data, you can identify also which affiliates are most successful and provide them with additional support and resources.
Offer incentives and rewards to keep affiliates motivated.
To keep your affiliates engaged and motivated, it's important to offer incentives and rewards for their efforts. This can include higher commissions for top-performing affiliates, bonuses for reaching specific sales milestones, and other rewards that will motivate them to continue promoting your products or services. Your affiliate tracking solution should provide you the options to create custom payouts for your affiliates or dynamic revenue share based on the affiliate volumes as a minimum.
No matter the industry you are involved in, by following these steps, you can successfully launch and manage an affiliate program that generates new leads and sales for your business.
With the right strategies and tools, an affiliate program can be a great asset in your business and bring your sales to the next level, with the condition that is followed full-time, by at least one person. Running an affiliate program is not a part-time job but it could become the number 1 source of sales for your business. More than this, if set up correctly, could become a constant source of sales with little to non-effort from your side.
We wish you Good Luck!
The TrafficManager team